The Fed raised rates again. Here's why switching to an online bank pays off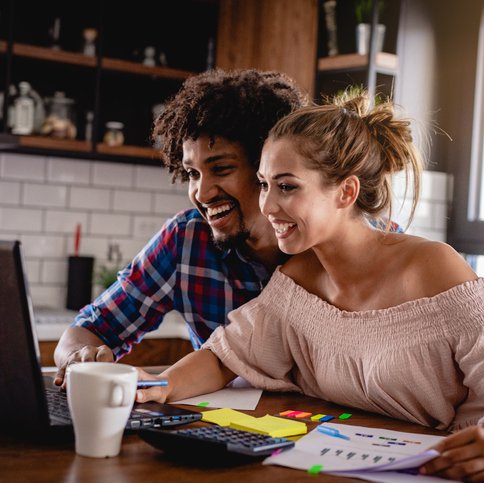 This is a decision that could play to your advantage in a very big way.
---
Key points
Online banks tend to pay higher interest rates on savings than physical banks.
With interest rates rising, now is a good time to switch to online banking.
---
In June, the Federal Reserve raised its benchmark interest rate by 0.75%, marking the biggest rate hike in decades. In July, the same thing happened again.
The reason the Fed is raising rates so high is that it wants to slow the pace of inflation. Consumers have been grappling with exorbitant living costs since the start of the year. And many rack up dozens of debts on their credit cards just to cover essential bills, like gas, utilities and groceries.
Inflation has been rampant because supply chains have slowed as a result of the pandemic, so there has been a mismatch between supply and demand. By raising interest rates, the Fed hopes to make borrowing expensive enough to induce consumers to cut spending slightly. This should narrow the gap between supply and demand and, in turn, help end the spike in inflation.
However, on the one hand, interest rate hikes are bad news for consumers because they can make borrowing much more expensive, whether in the form of a credit card balance or a other type of loan. The upside, however, is that they can also lead to more generous interest rates on savings accounts.
This has been the case over the past few weeks. Many banks have increased the amount of interest they pay on savings accounts as well as certificates of deposit. But if you want to take full advantage of the higher interest rates, it might be beneficial to transfer your money to an online bank.
Why online banking really pays off
Physical banks require a lot of money to operate. You have to staff them, pay the rent, and keep the lights on, among other things.
Online banks must also pay their employees. But they don't have to bear the cost of operating physical branches. Thus, online banks tend to pass these savings on to consumers in the form of higher interest rates on their savings accounts. And with interest rates rising due to Federal Reserve actions, now is the time to consider switching to online banking.
Of course, this does not mean that you necessarily have to move everything your money to an online bank. If you have a checking account at a physical bank, you may want to keep it. This way you have access to different services, including ATMs when you need a physical cash withdrawal. But when it comes to your savings, you could end up making a lot more money doing online banking.
Will interest rates continue to rise?
In July, the inflation rate slowed a little compared to June, but this figure was still very high. Thus, the Fed is likely to continue its interest rate hikes (although perhaps not to the same extreme degree as in June and July). This could lead to even higher interest rates on savings accounts, which is all the more reason to consider switching to online banking now.
These savings accounts are FDIC insured and could earn you up to 19x your bank
Many people miss out on guaranteed returns because their money languishes in a big bank savings account earning virtually no interest. Our choices of best online savings accounts can earn you more than 19 times the national average savings account rate. Click here to check out the top picks that landed a spot on our shortlist of the best savings accounts for 2022.